AI Car Move is excited to present to you our business model to you:
Safe and affordable auto transportation and consulting for the car shipping industry. Our specialized knowledge and expertise in handling detailed logistics have saved our clients hundreds of thousand of dollars.
Every transport solution is personalized to meet your individual hauling needs. AI Car Move guarantees that vehicle moves are compliant with all required safety regulations,ensuring that your vehicle arrives in the same condition as it was when picked up.
Each vehicle's shipping price is estimated and may vary depending upon the market. The quote issued may not be the final price. No upfront payments are required
We make car shipping cheap and easy by helping customers connect directly with auto transport carriers. We load, haul & deliver anything on wheels
Get Your Auto Transport Quote
Varying factors impact the cost of auto shipment, including but not limited to the following:
Distance
Vehicle size
Vehicle condition (Inoperable) and details (Modifications)
Location of pick up and delivery
Time of the year
Time frame for the move
Truck hauler availability


Assignment of Car Transport Companies
Once the specification of your needs have been identified, we have over 12,500 carriers that we work with on your behalf to determine the best transport solution on the market for you
Once an available carrier has been selected, we will send you a Service Agreement. The Service Agreement guarantees details such as delivery time frames, the cost of service and 100% bumper to bumper insurance coverage. There are never any hidden fees or charges, guaranteed
The carrier will contact you prior to the pick-up and drop-off dates to schedule a time for loading and unloading the vehicle. Our carrier network uses Electronic BOL to document the vehicle's condition, taking multiple photographs and short videos. Before the vehicle is loaded for pick-up or drop-off, both the customer and driver will need to carefully inspect the vehicle and document any pre-existing damages such as scratches, dents, etc.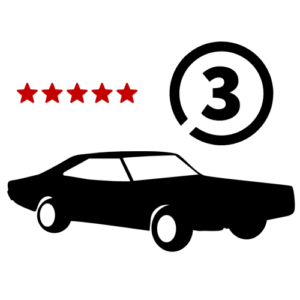 Open carrier transport is the most standardized shipping method; as it is the least expensive option for nationwide automobile transport services. Utilizing open transport carriers allows rate flexibility as we can accommodate multiple vehicles being hauled at the same time.
Open carrier transport is the best service choice to ship any vehicle efficiently. New and Used car dealerships across the country rely on open transport to satisfy their logistical needs, moving vehicles from State to State and locally. Open transport services are also frequently used by Auctions, Rental companies, Corporate and private individuals for relocation.
We generally recommend enclosed transportation services for anyone that is looking to transport a vehicle that is rather valuable or has special transport needs. This can include newer luxury cars, exotic vehicles, sports cars, restored classic vehicles.
Enclosed transport protects your vehicle from inclement weather conditions and road hazards.
Enclosed transport services are more expensive than open shipping; because there are fewer knowledgeable carriers available. We recommend this service is scheduled as far in advance as possible due limited availability.
Flatbed transports are deployed for oversized or inoperable/damaged vehicles. Our carriers are experienced in the logistics and details required to transport any inoperable vehicle of any size over any distance.
Given the unique circumstances in flatbed transport, quotes are a bit more complicated and require one of expert agents to review the details of your shipment.
Our international car shipping specialists will help you choose the services you need for transporting your vehicle. Regardless of your vehicle's location and final destination, we offer shipments all over the world at the best value in the industry.
When starting an international car shipment, it is important to plan several months in advance. This allows time to gather all required documents that will be needed.
RECEIVING, INSPECTION, STORAGE AND FINAL MILE TRANSPORT!​​
In the fast-changing shipping industry, AI Car Move services has set itself apart as an independent "MIDDLEMAN" with a fresh, unique approach. We began our journey over ten years ago, as a carrier and broker. Our experience has taught us that "The difference is in the details". We at AI Car Move are here to revolutionize the vehicle shipping industry by providing hassle-free, fair car-shipping services in the most transparent way.
AI Car Move specializes in a wide range of car-shipping services. Our services are equally suitable for private companies, Dealerships, Rental car companies, Auto auctions, Collision repair shops and Personal vehicle relocations.

"Our mission is to provide high-quality and fair vehicle shipping services. Being a standard-bearer of quality performance in the logistics and transportation industry, we believe in safe transportation operation, continuous innovation and adaptation to ever changing shipping patterns. We are committed to putting this transportation company at the top of the list of most trusted transportation service providers for vehicle shipping.

We want to be a transportation catalyst that can speed up the car-shipment process for our clients and pave their way to success. AI Car move continues to push forward in the industry, constantly adapting to improve our services.
Our business model is to become a trustworthy solution for all your auto transport needs
Get an instant quote, then book a vetted shipper online.